I cortometraggi del Cineclub di Pinerolo "WEL Theater and Movie" protagonisti al Cinema Hollywood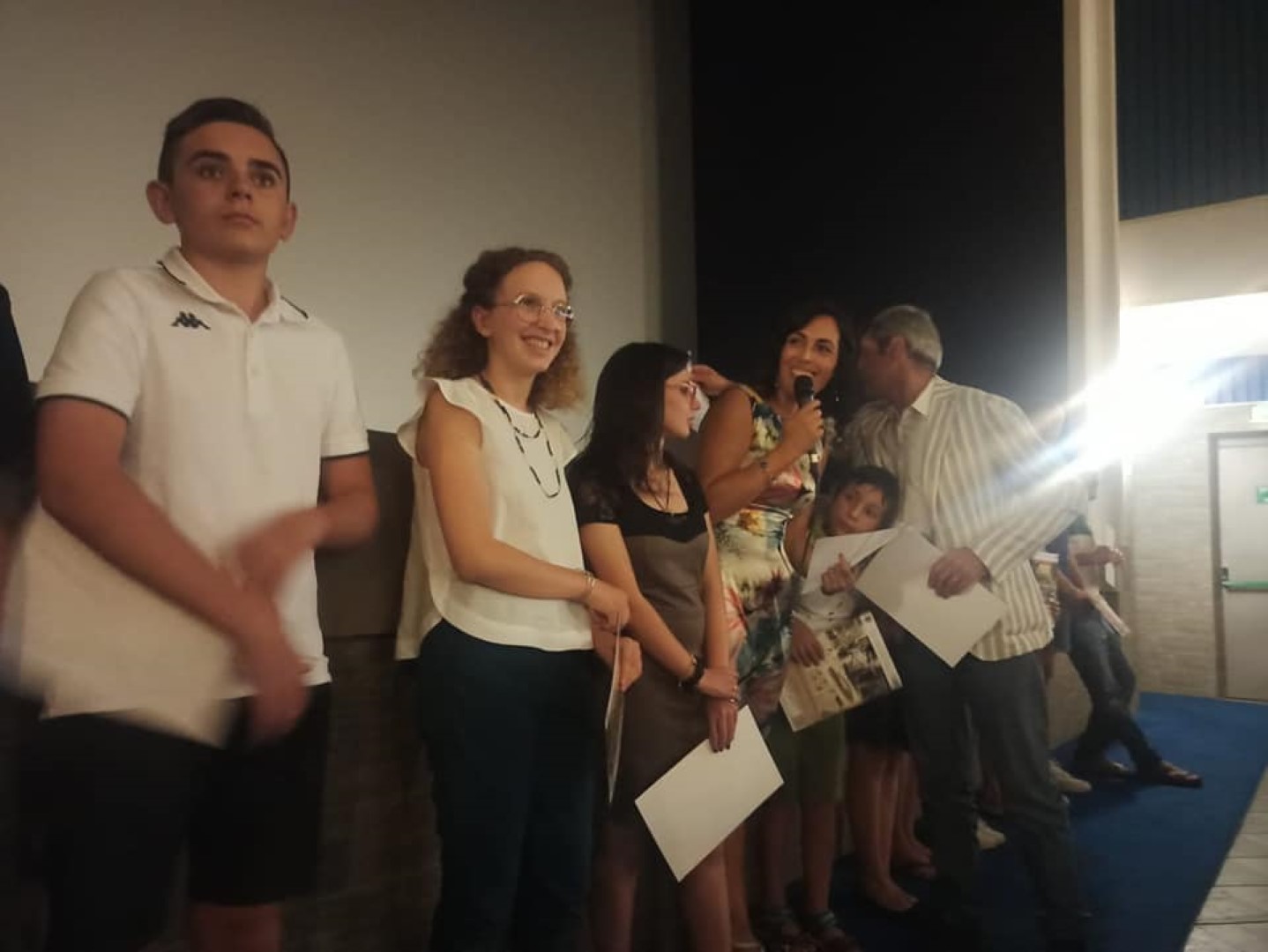 Sabato 17 settembre 2022, al Cinema Hollywood di Pinerolo (TO), sono stati proiettati i cortometraggi del Cineclub di Pinerolo "WEL Theater and Movie". L'evento conclude il ciclo dei corsi di formazione per giovani attori dell'anno 2021-22 organizzati dalla WEL e curati da Waldemara Lentini, actor coach e vicepresidente del cineclub. I corsi si sono svolti a Pinerolo e a Cercenasco, in provincia di Torino. Alla proiezione hanno partecipato oltre 120 spettatori, tra cui i giovani attori tutti di età compresa tra i 6 e i 18 anni.
I cortometraggi proiettati sono: "Theater summer camp" (2022), "Il mistero del diadema reale" (2022) e "Il potere dello scrigno" (2021). Sono stati tutti prodotti dalla WEL Theater and Movie, scritti da Waldemara Lentini ed Enrico Mondino, con la regia di quest'ultimo. Il cast vede la partecipazione di tutti gli allievi e della loro insegnante.
La sceneggiatura di "Theater Summer Camp" si avvale della collaborazione dei ragazzi del corso, che hanno scritto alcuni dialoghi su temi di attualità, affinché fossero i giovani a parlare ai coetanei dal loro punto di vista. Il cortometraggio narra di un campo estivo di teatro, in occasione del quale i ragazzi si cimentano con la recitazione di alcune scene tratte da "Romeo e Giulietta" di W. Shakespeare, fanno amicizia e si confrontano su alcuni temi di attualità e sull'adolescenza. Durante la notte però accade qualcosa di strano.
"Il mistero del diadema reale" è ispirato al racconto di Artur Conan Doyle "L'avventura del diadema di berilli" del 1892 che in questa occasione è stato riadattato per lo schermo con una versione al femminile. Ambientato nella villa storica "Palazzotto Juva" di Volvera, in provincia di Torino e girato in costume d'epoca, riporta lo spettatore al periodo storico di inizio 1900 e vede come protagoniste tre giovani attrici nel ruolo di Shirley Holmes, Watson e della sig.ra Holder.
"Il potere dello scrigno" è un medieval fantasy, nel quale un gruppo di ragazzi, guidato dalla loro leader spirituale, si ritroverà a combattere contro una perfida regina del male che, con l'aiuto del suo braccio destro e dei suoi scagnozzi vuole dominare il villaggio di montagna in cui abitano. È una storia ambientata in montagna nelle splendide location del "Bosco incantato" di Ostana (CN), del "Forte di Fenestrelle" e dell'abbazia di Santa Maria, di epoca medievale, a Cavour (TO). La scena finale del combattimento è stata girata sulla rocca di Cavour.
Sabato 3 ore 15:00 seguirà un'altra proiezione di questi cortometraggi, al Cinema della Valli di Villar Perosa (TO), con l'aggiunta del cortometraggio a tema natalizio "Il mistero del Christmas pass", un thriller natalizio girato lo scorso dicembre con i ragazzi del corso avanzato.